3200- 9000 CFM | A Healthy Solution for Clean Air
The AIR-VAC family of Filter Walls are flexible and configurable. Our modular design can accommodate a variety of power options including the size (HP) of the motor and the number of motors/blowers per wall unit. Air-Vac's Filter Wall was designed to be adaptable to changing needs long after the installation by easily expanding or retracting modules to make the units height or adding motors /blowers making the FW series move more air based on your needs.
With effective air quality management, the benefits are a cleaner, healthier atmosphere for you and your employees even within the harshest environments.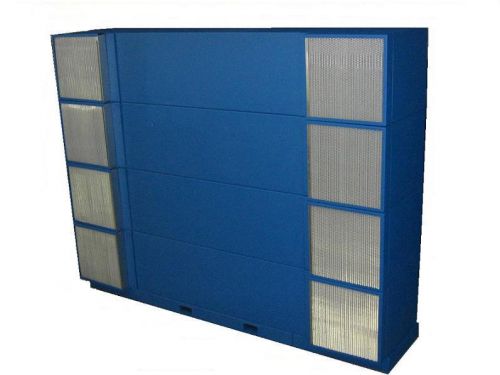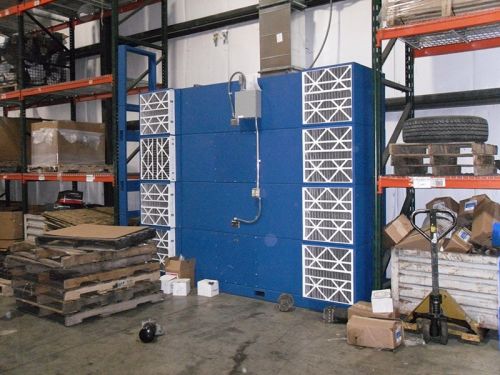 All Air-Vac units are made in the USA and designed using industrial-grade components housed in 16 gauge steel cabinets and hood. They are finished with chemical and resistant powder coating for long durability. The Filter Wall incorporates a multi-stage filtration and is available in a wide range of configurations.
*5 Year Warranty on all Parts
3 STAGE FILTRATION PROCESS
A 4" aluminum mesh pre-filters are used to shield the inner filters and bags from sparks and hot metal grindings as to prevent sources of ignition. These filters can be hosed off and reused many times over.
Low cost 4" pleated filters then economically capture larger particles in the air while keeping the cost of filter replacement to a minimum
A 26" long 8 pocket 95% ASHRAE bag filter handles the largest share of the particulate filtration process. This bag filter is common and economical to replace on a regular basis. 65% available.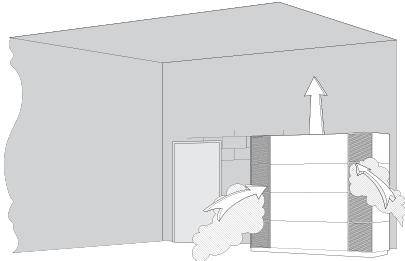 Filter Wall
| | | | | | | |
| --- | --- | --- | --- | --- | --- | --- |
| OPTIONS | | | | | | |
| Model # | CFM | Model # | CFM | Size of Units | Filters | Filter Area |
| M-32FWV2 (1) 115VAC 3/4hp | 3200 | | | 127"W x 48"H x 26" Deep | 4 Aluminum Mesh 4 Pleated Filters4 95% bag filters (optional 65%) | 276 sq ft. of media |
| M-32FWV3 (1) 115VAC 3/4hp | 3200 | | | 127"W x 72"H x 26" Deep | 6 Aluminum Mesh 6 Pleated Filters6 95% bag filters (optional 65%) | 414 sq ft. of media |
| M-32FWV4 (1) 115VAC 3/4hp | 3200 | M-60FWV4 (2) 115VAC 3/4hp | 6000 | 127"W x 96"H x 26" Deep | 8 Aluminum Mesh 8 Pleated Filters8 95% bag filters (optional 65%) | 552 sq ft. of media |
| M-90FWV4 (3) 115VAC 3/4hp | 9000 | | | 127"W x 96"H x 26" Deep | 8 Aluminum Mesh 8 Pleated Filters8 95% bag filters (optional 65%) | 552 sq ft. of media |
| M-40FWV4 230VAC 2hp* | 4000 | M-45FWV4 230VAC 3hp** | 4500 | 127" W x 96"H x 26"Deep | 8 Aluminum Mesh 8 Pleated Filters8 95% bag filters (optional 65%) | 552 sq ft. of media |
| M-40FWV4 (2) 230VAC 2hp* | 8000 | M-45FWV4 (2) 230VAC 3hp** | 9000 | 127" W x 96"H x 26"Deep | 8 Aluminum Mesh 8 Pleated Filters8 95% bag filters (optional 65%) | 552 sq ft. of media |
| Call or Email for more options | | | | | | |
| ps 6.0-5.8/2.9 | ** 3hp 3phase 208-230/460VAC rating FL Amps 9.0-8.6/4.3 | * & ** Junction Box prewired to single speed motors. Motors compatible with adjustable speed drive controllers. | | | | |